Thank you for choosing Waldorf Dentistry. Dr. Felicia and her caring team are dedicated to ensuring every visit is pleasant and will take the necessary steps to give you results you can be proud of. Whether you're in for a routine dental cleaning or a cosmetic procedure, we'll treat you like family in a comfortable environment. Our office is here to help with all of your questions and concerns regarding scheduling, insurance, and so much more!
Your First Visit
Your initial appointment at Waldorf Dentistry will include a consultation that clearly explains your diagnosis and treatment options. Typically, treatment can be done the same day. However, if a more complex dental issue is present, additional appointments may be necessary to complete your treatment plan. Prior to your first visit, please provide us with the following information:
Your referral slip and any applicable x-rays
A list of your current medications
Completed medical and patient information forms (see below)
Dental insurance information
Click Here to Print & Fill Out Our New Patient Forms!
---
A parent or guardian must accompany all patients under the age of 18
X-Rays
If your previous dentist has taken x-rays within the last six months, you can request to have them forwarded to our office. Additional films can be taken at our facility, if necessary.
Scheduling
At Waldorf Dentistry, our friendly staff will work around your schedule. We also make every effort to operate efficiently and limit your wait time. However, various situations may cause a procedure to run late while unanticipated dental emergencies can also arise and cause delays. We appreciate your understanding and patience.
If you are experiencing a dental emergency, please contact us at (301) 705-9737 right away. We'll do our best to see you that day!
We are closed the first Friday of every month.
Financial Policy
Payment is due at the time of service unless other arrangements have been made. Our office accepts Visa, MasterCard and Discover as payment. We also offer CareCredit payment options. All patients are responsible for fees charged by our office not covered by their insurance plan.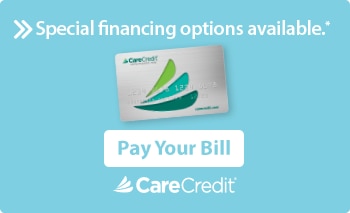 Online Payments
For your convenience, you can pay your statement online. Click here to make your payment.
Insurance
At Waldorf Dentistry, we'll make sure you're receiving the maximum benefits afforded to you by your insurance provider. If you have any questions or concerns, please contact us today. Our staff is very well-informed on the latest insurance policies and procedures.
We currently accept the following insurance companies:
Blue Cross Blue Shield of MD
United Concordia
Cigna Discount Program
Aetna
Delta Dental Retiree
Infection Control
Dr. Felicia and her team take strict precautions towards protecting the office and patients against infectious diseases. We maintain a clean, safe practice that you can feel comfortable in. We sterilize all reusable equipment, chemically disinfect surfaces and utilize gloves and face masks. We use an autoclave, which is a device that kills bacteria and viruses through steam, heat and pressure. We use air purifiers in all our operatories. Clinical jackets are changed with every patient. Our staff is happy to discuss our daily procedures and policies – call us to learn more!
Advanced Technology
Waldorf Dentistry uses the latest dental equipment and technology to provide unsurpassed care to our patients.
Our advanced technology includes:
"My 12-year-old son, Logan, has been wearing dental orthopedic appliances for over a year now and I couldn't be happier with the results. My only concern was his noticeable overbite and lisp and the overcrowding as his permanent teeth were coming in.

I fell in a parking-lot more than 5 years ago and shortly after began to have jaw pain and trouble with my jaw moving properly. I have been experiencing chronic pain and tight muscles in my face and jaw ever since.

Waldorf Dentistry and her knowledgeable team will go the extra mile to exceed your expectations. We take the time to understand your individual needs and work with you to create a custom treatment plan that helps you maintain a healthy smile and good oral health for life.